According to the Society of Interventional Radiology, "Many conditions that once required surgery can be treated less invasively by interventional radiologists.  Interventional radiology treatments offer less risk, less pain and less recovery time compared to open surgery."  With the aid of medical imaging to guide treatment to the source of pain, interventional radiolologists are able to offer patients an array of minimally invasive procedures to treat chronic pain from head to toe.  Procedures such as epidural steriod injections (ESI), vertebroplasty, nerve ablation, nerve root block, neurostimulator placement, and joint injections can help minimize or eliminate pain.  (www.sirweb.org/patients)
Teton Radiology offers patients convenient access to a variety of interventional procedures.  Each procedure is performed on an outpatient basis.  And, for those patients seeking a professional opinion, a pain management evaluation is offered in the interventional radiologist's office.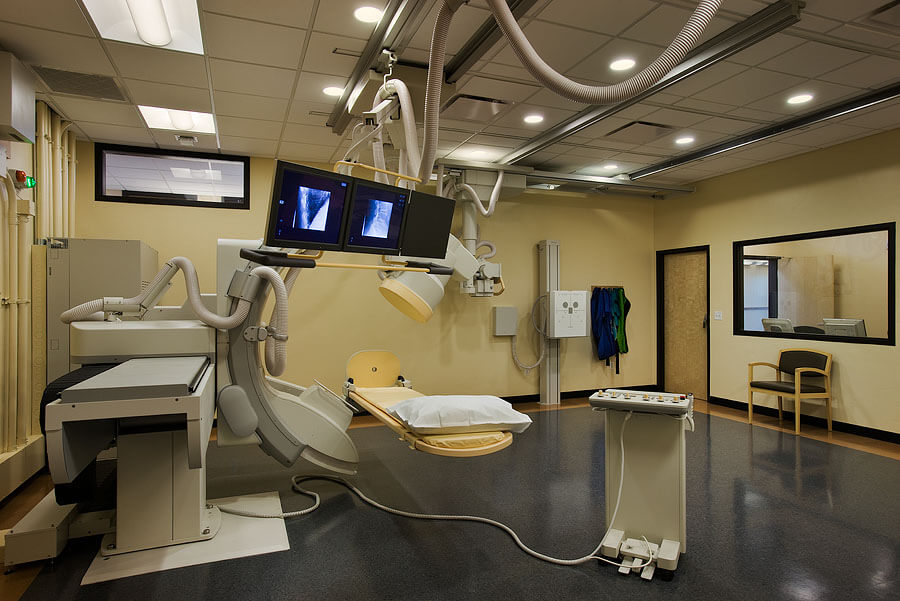 Located in both Idaho Falls and Rexburg!
2001 S. Woodruff Suite 17 Idaho Falls, ID
support@tetonradiology.com
425 E. 4th N. Rexburg, ID
support@tetonradiology.com
Monday:     8:00am - 5:00pm
Tuesday:     8:00am - 5:00pm
Wednesday:     8:00am - 5:00pm
Thursday:     8:00am - 5:00pm
Friday:     8:00am - 5:00pm